Pressure Washing Howard County Maryland
Free Estimates

Quick Scheduling

Licensed, Insured & Bonded

100% Customer Satisfaction Guaranteed
Our goal as a locally operated company, is to provide high quality exterior washing services to our customers in all of Howard County Md. The surfaces around your property are constantly exposed to a lot of things that can leave them looking dirty and dingy, but that is what we are here for! Our job is to restore each exterior surface to its original beauty. In fact, we guarantee your complete satisfaction. We'll go the extra mile to ensure that you are 100% satisfied with our work. 
Call For a Free Quote
 (443) 393-3007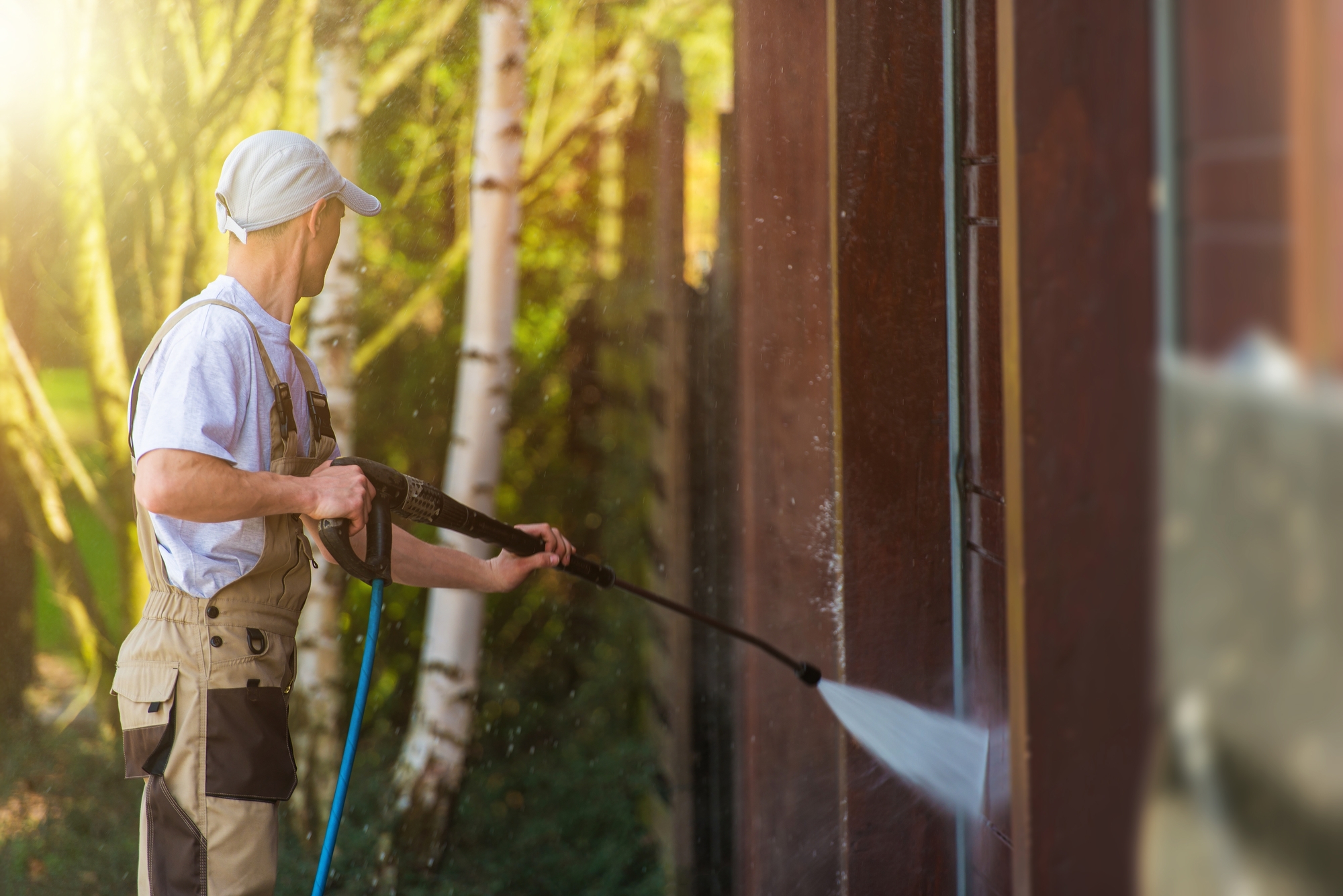 Full Service Residential and Commercial Exterior Washing Services
We offer a variety of exterior washing services to our customers in Howard County Maryland. Depending on the surface we may suggest soft washing to do the job. Soft washing effectively kills moss, algae, fungi and bacteria at its roots, while protecting the more delicate surfaces around your home and commercial building. Using little to no pressure at all, with this method of cleaning, we rely on the environmentally safe solution to do the work rather than the pressure that our power washing machines offer. This works best for:
Algae Stains
Shingles
Wood Fences & Decks
Window Screens
Stucco Siding
Aluminum Siding 
What makes us stand out from our competitors is our knowledge of the use of our equipment and our 5 star techniques. The moment we see our upcoming task, we will let you know if it will need our pressure cleaning services or our soft washing services. Here at Columbia Brothers Power Washing, our employees are highly skilled and certified to clean the exterior of your home or business quickly! 
Roof Washing
Exterior Siding Cleaning
Window Washing
Gutter Cleaning
Concrete Cleaning
Driveway and Sidewalks 
Patio Cleaning
Stain Removal
Mold and Algae Removal

 
Call The Experts If You Want It Done Right!
At Columbia Brothers Power Washing we deliver a comprehensive exterior cleaning service using the best equipment and the safest low pressure cleaning techniques. We have the experience, knowledge, and the professional tools to tackle even the toughest jobs with astonishing success. You can trust that we will take the time to clean your home safely and effectively without risking any damage to your property, either by high pressure or harsh chemicals.
Our Exterior Washing Process:
When pressure cleaning any surface we use very low pressure combined with a mildly chlorinated cleaning solution to gently clean and rejuvenate your homes exterior. Some inexperienced individuals will use far too much pressure when power washing and subsequently risk damage to the cleaning surface, usually because they simply don't know any better. High pressure can certainly be problematic, but harsh chemicals also pose unneeded risks to your property. We are very proud to clean your home effectively using a balance of appropriate pressure and gentle chemicals. 
Local Cities We Serve:
Columbia 21046
Clarksville Md 21029
Dayton 21036
Elicott City 21042
Eldridge 21075
Jessup 20794
Laurel 20723
Save Money, Increase Value & Get Started With Us
Having your home, driveway, deck, and roof cleaned increases the value of your home instantly and is widely known to be one of the most affordable and simplest ways to do so. By regularly washing and maintaining your residential or commercial property, you will be saving yourself from costly repairs. 
As we are cleaning the exterior of your commercial or residential property, our skilled team will be keeping an eye on other areas of your property that may be at risk, and need attention. We always offer our honest opinion, and will be more than happy to assist you in scheduling your next appointment and answer any questions. Hire the expert pressure washers of Howard County today!
Professional Power Washing Company Howard County Maryland 20794
Finding a company that you can trust to take care of your home or business may seem daunting. Which is why, we want to make it simple for you. Columbia Brothers Power Washing is proud to be #1 rated in Maryland. We take our job seriously and guarantee satisfaction. When our employees come to your door, you will receive friendly service, a highlight of our plan of action, and in the end we will make sure you are 100% satisfied with the task that has been completed. We are here to serve you, so what are you waiting for, join your neighbors in hiring the best power washers in town. 
Our pressure washing services are guaranteed to safely and effectively revitalize your property by removing years of unsightly dirt, bacteria, mold, mildew and other stains. As a company we strive to take care of each client so fully and exceed your expectations so greatly that you will be excited to recommend us to all of your friends and neighbors.   
Give Us a Call To Get Started Today!
(443) 393-3007
Columbia Brothers Power Washing
Average rating:
7 reviews
Jul 15, 2019
We read great reviews on this company, and we are so happy we went with them! These are the best power washers around!!! They made our home look like it had been freshly painted. We will definitely be using them again soon.
Jul 15, 2019
Wonderful company to do business with. We are so happy with the finished results, our roof has never looked this good! And the team was very careful working around our landscaping. (Nothing was damaged in the process) We recommend Columbia Brothers power washing to all our friends.
Jul 9, 2019
Great Customer Service, Quick Scheduling and Awesome Results!!
Jul 9, 2019
If you've been searching for an amazing power washing company that is well priced in Howard County, Call these guys!!! They have done amazing work washing my commercial property and I have just made an appointment to have them come clean the siding of my home. 5 stars all the way!!!
Jul 2, 2019
Excellent Results from these guys!! They know what they are doing and you can tell they have years of experience!
Jul 2, 2019
Wow!!! Columbia Brothers has blown us away again, first they came to pressure clean our driveway, and then we hired them again to wash our patio. As always, we are so happy with the results! Would definitely recommend!
Jul 2, 2019
5 Star power washers! They cleaned the exterior of my home and removed stubborn stains that had been accumulating for years! We are very satisfied with Columbia Brothers Power Washing!!