How Does Soft Washing Work?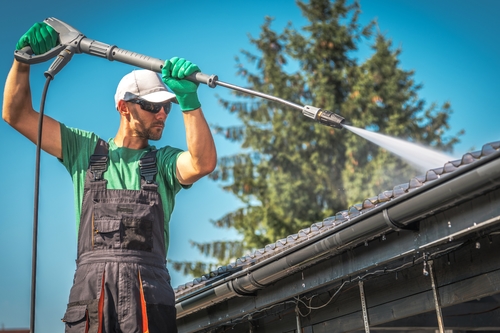 This technique is becoming more and more popular amongst homeowners and property managers as it offers a thorough clean without the possible damage from pressure cleaning. Materials such as vinyl siding, stucco, windows, roof shingles, and gutters require a gentle approach.
Instead of high water pressure, specialized detergents do the hard work and break down tough stains from the surface. These detergents contain a small amount of bleach mixed with water and a surfactant, which lowers the surface tension of the liquid and makes it easier for it to spread evenly on the surface.
These detergents are safe and effective. A professional will ensure zero damage comes to your plants by rinsing them before, during, and after the soft wash job with water.
Other Frequently Asked Questions