Pressure Washing C
atonsville

Maryland
Free Estimates
Fully Uniformed
Licensed, Insured & Bonded
100% Customer Satisfaction Guaranteed
Columbia Brothers Power Washing in Catonsville Maryland 21228 is a top rated company for residential and commercial exterior beautifying services. Making your property look its absolute best is our priority. We want to add value to your home or business and maximize its curb appeal. With our professionally trained team, we can make it happen. For years we have stayed your neighbors #1 choice for services such as: power washing, soft washing, roof cleaning and window cleaning! If you have been in need of reliable and 5 star rated services, contact us today to request a free quote! 
Call For a Free Quote
(443) 393-3007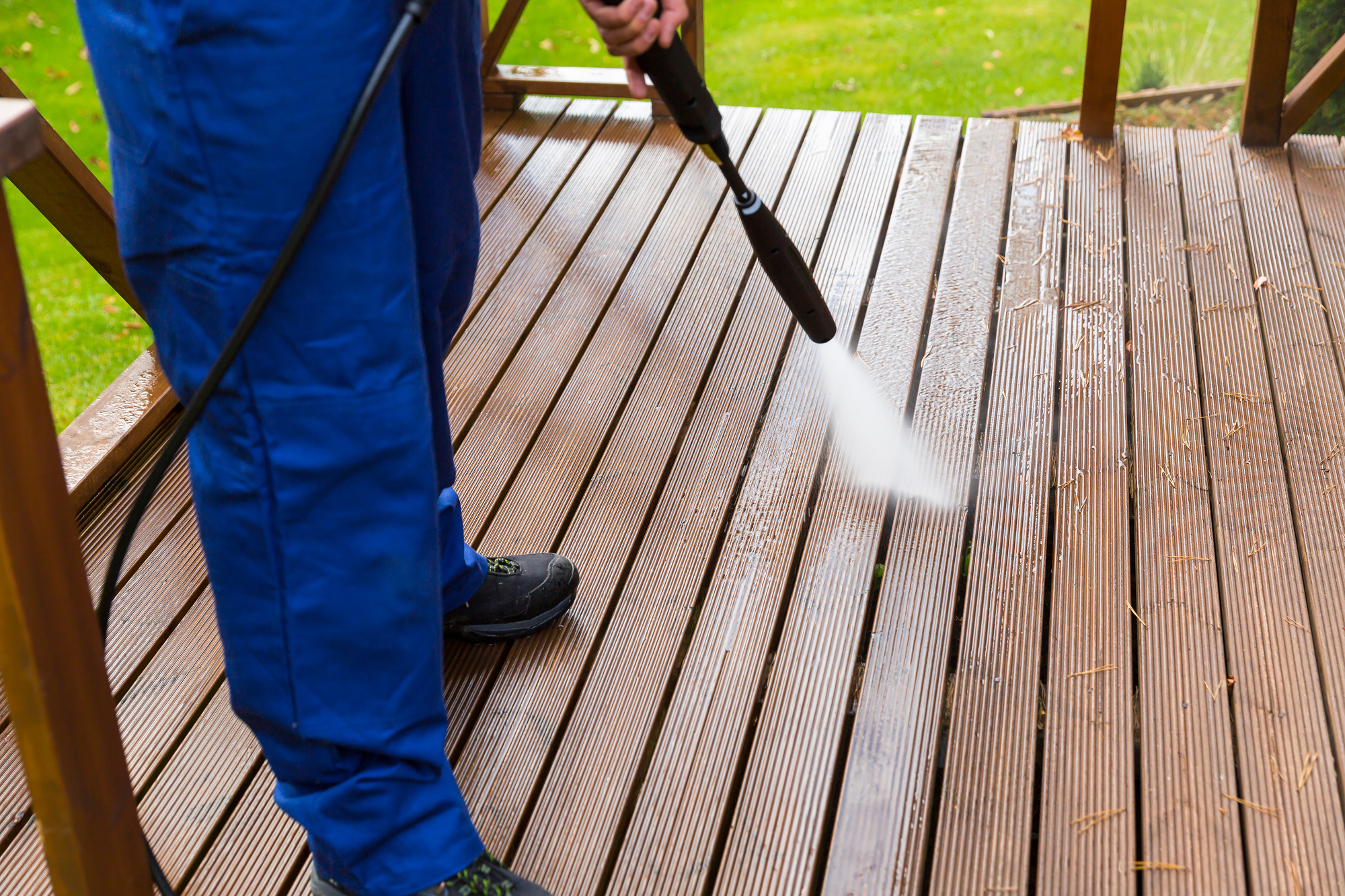 Catonsville Md 21228 Pressure Cleaning
At Columbia Brothers Power Washing we deliver a comprehensive exterior cleaning service using the best equipment and the safest low pressure cleaning techniques. We have the experience, knowledge, and the professional tools to tackle even the toughest jobs with astonishing success. You can trust that we will take the time to clean your home safely and effectively without risking any damage to your property, either by high pressure or harsh chemicals.
Pressure washing works best on: 
• House Exteriors
• Driveways, Walkways, & Patios
• Pool Decks & Screened Enclosures
• Wood Fences & Decks
• Concrete, Brick, Pavers, & Stones
Call the Pro's if You Want the Job Done Right
When pressure cleaning your property we use very low pressure combined with a mildly chlorinated cleaning solution to gently clean and rejuvenate your homes exterior. Some inexperienced individuals will use far too much pressure when power washing and subsequently risk damage to the cleaning surface, usually because they simply don't know any better. High pressure can certainly be problematic, but harsh chemicals also pose unneeded risks to your property. We are very proud to clean your home effectively using a balance of appropriate pressure and gentle chemicals. 
Nearby Areas We Serve:
Arbutus
Daniels
Columbia
Elkridge
Ferndale
Glen Burnie
Halethorpe
Hebbville
Lochearn
Woodlawn
Patapsco
Exterior Washing Services
Aside from our exceptional pressure washing reputation, we have the most courteous, friendly and knowledgeable staff in the industry. Convenience is an important factor to our clients, and we strive to work with any schedule. We are committed to working quickly but thoroughly, never sacrificing the high-quality work associated with the Columbia Brothers Power Washing name. We operate the newest, most state-of-the-art equipment available and are always looking for ways to continue to be the best pressure washers in the industry. Our services include:
Window Washing
Gutter Cleaning
Roof Washing
Concrete Cleaning
Brick Pavers
Aluminum Siding
Vinyl Siding
Wood Decks
Soft Washing
Graffiti Removal
Patio Cleaning 
Patio Furniture Washing
Pressure Cleaning
Local Soft Washing Company Maryland
Our pressure washing services are guaranteed to safely and effectively revitalize your property by removing years of unsightly dirt, bacteria, mold, mildew and other stains. We firmly stand behind our 100% satisfaction guarantee. We take exceptional pride in providing each client outstanding customer service and a clean surface. As a company we strive to take care of each client so fully and exceed your expectations so greatly that you will be excited to recommend us to all of your friends and neighbors.   
As we are cleaning the exterior of your commercial or residential property, our skilled team will be keeping an eye on other areas of your property that may be at risk, and need attention. We always offer our honest opinion, and will be more than happy to assist you in scheduling your next appointment and answer any questions. Contact our team today to request a free estimate. 
Give Us a Call To Get Started Today!
(443) 393-3007
Columbia Brothers Power Washing
Average rating:
7 reviews
May 18, 2019
We had an excellent experience. Thorough, professional and easy to work with. Our house, patios and driveway look great! We will definitely be using again next year.
May 17, 2019
These guys did an awesome job on the house. It's amazing the difference! Very Good price for the job.
May 8, 2019
Quick response and service, great job, easy to work with. I Highly recommend these guys for all your power washing needs!
May 8, 2019
I cannot say enough about my positive experience with this company. The pricing is fair and the work is exceptional. I recommend Columbia Brothers Power Washing to anyone who needs a pressure wash or window cleaning.
May 1, 2019
Great communication from beginning to end. Affordable prices, professional equipment and love the results! I highly recommend this company!
May 1, 2019
Great experience! I've used several pressure washing companies in the past - this was by far the best.
May 1, 2019
This company is very professional and easy to work with. A lot of attention to detail and each employee is willing to go above and beyond if need be to complete a job. I will be booking Columbia Brothers Power Washing again in the future.