Your parking lot is the first thing that customers see when they pull up to your business. It's a chance for them to get their bearings and decide whether or not they want to come in. This blog post will walk you through how to maintain your parking lot, so it always looks great!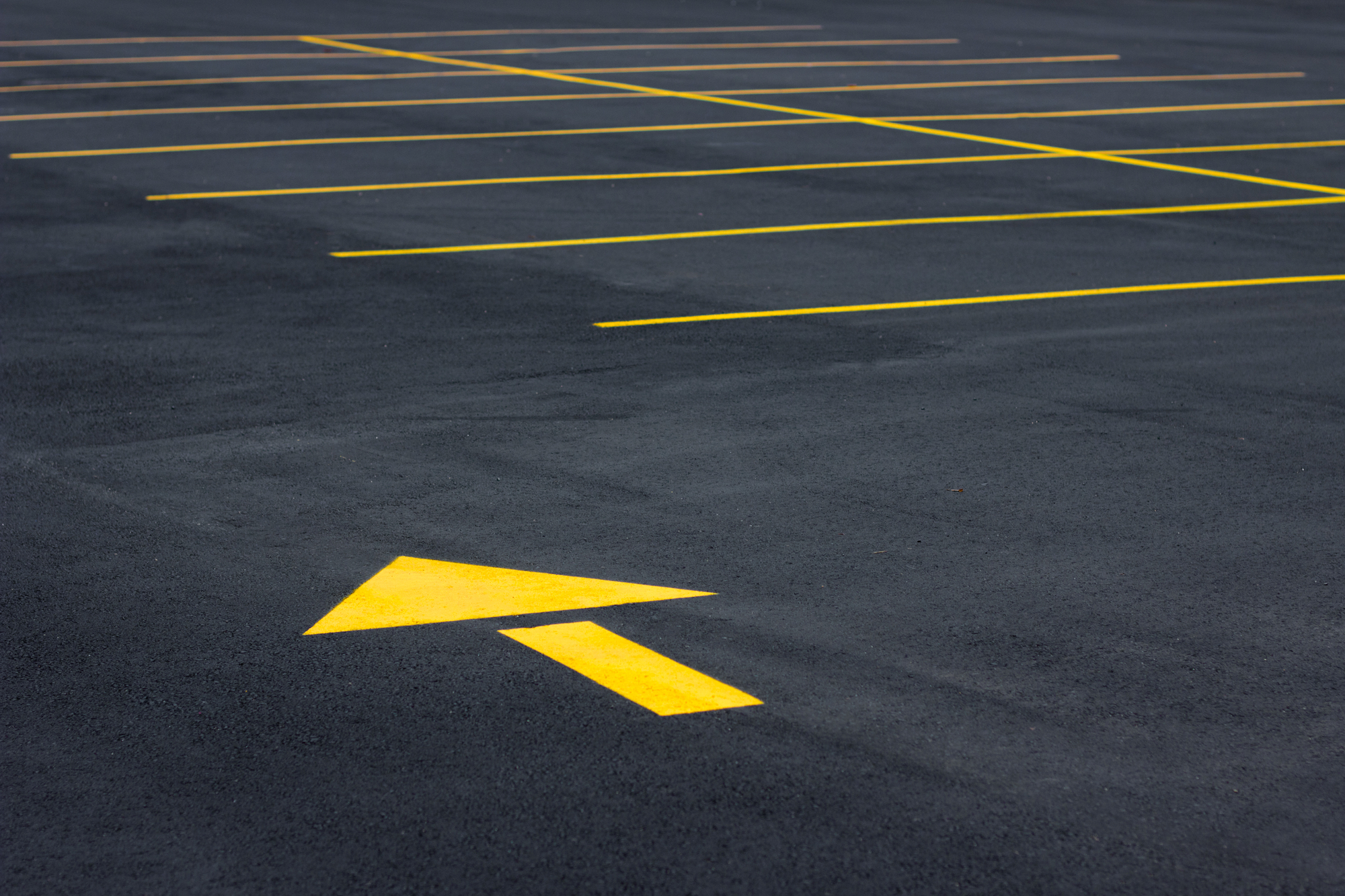 Trim Trees and Bushes
You'll want to keep your landscaping in Ellicott City Maryland looking nice, which means trimming bushes. Make sure you clear it away regularly so that customers don't see it or get hit by a rogue branch that's hanging too low.
Consider Restriping Paint Lines and Markings
Lines, lines, lines. It's important to make sure that you have everything clearly marked. Customers, employees, and other visitors should be able to easily distinguish parking spaces, wheelchair-accessible spots, and walkways. Letting your lines fade can cause confusion and even injury!
It's time for a new parking lot surface? You may want to consider restriping your parking lot if the current paint is faded, chipping away, or fading in color. Having your parking lots striped can help you distinguish sections of the lot and keep it organized and safe. Fresh paint will also make your business stand out from the rest!
Clean the Lot
It's also important to keep your parking lot clean. Sweep up any debris that could be lying around, and make sure you're regularly sweeping off excess dirt or leaves as they accumulate on top of the asphalt. A dirty parking lot is always an eyesore! And a build-up of debris can damage your parking lot.
Remove Any Weeds
Weeds can grow up through the cracks of your parking lot. If you spot any weeds, remove them as soon as possible! They'll take root and might even cause early cracking in your parking lot.
Maintain Safe Lighting
It's also important to make sure there are enough lights or strategically placed lighting in your parking area. Without good lighting, it's difficult to see pedestrians and other vehicles, which can lead to accidents.
Make Sure the Curbs are Clear of Debris
It's also important that your parking lot has clear curbs for safety reasons. If a person isn't paying attention as they're driving out, having an obstruction could make them swerve into another lane and injure themself or others.
Don't Forget Regular Maintenance
Check for potholes! Potholes form when the asphalt erodes or crumbles. This can happen for a variety of reasons – including weather conditions, aging surfaces, and parking lot traffic. When potholes are present, they're more likely to be filled with water which will freeze during colder months. If you don't fix them in time, you may end up with expensive damage to your lot. It's important to regularly monitor your parking lot for any cracks or potholes.
Maintaining a clean, safe surface will not only keep your parking area looking good but it'll also reduce accidents and provide you with peace of mind!
Parking lots are an extension of your building, and as such it's important to take care of them properly. Following our maintenance tips will keep your lot safe and looking good for years to come!
Do you need a pressure washing company to clean your parking lot in Ellicott Maryland? We can help!